eRA provides critical IT infrastructure to manage over $30 billion in research and non-research grants awarded annually by NIH and other grantor agencies in support of the collective mission of improving human health. eRA systems, including eRA Commons, ASSIST and IMPAC II modules, support the full grants life cycle and are used by applicants and grantees worldwide as well as federal staff at the NIH, AHRQ, the CDC, FDA, SAMHSA, and VA.
For Applicants For Grantees For Reviewers

Launching on April 30: A Redesigned eRA Website
Updated content; system screenshots; intuitive navigation
Watch the video below to get a sneak preview of the new design.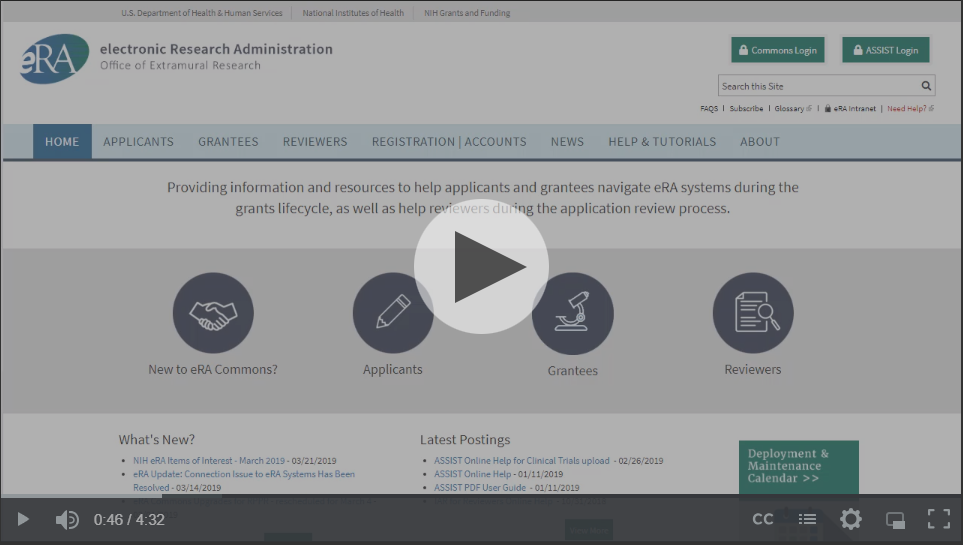 What's New?

Latest Postings