Use the information on this page to learn how to access the score and summary statement for an application after it has been reviewed.
After a successful submission of an application, the application goes to review. During the peer review process, the application receives an overall impact score and possibly a percentile ranking.  The scientific review officer (SRO) will also provide a summary statement. 
A PD/PI can access these review outcomes via the eRA Commons' detailed Status Information screen.
The summary statement includes reviewers' critiques of the application and numerical scores for each of (at least) five review criteria. All error free applications received by NIH are evaluated using a peer review process and a 9-point rating scale (1 = exceptional; 9 = poor); the overall impact score is the average of the 1 to 9 scores of each voting reviewer, times 10.
The percentile score represents the relative position or rank of each impact/priority score (along a 100.0 percentile band) among the scores assigned by a particular study section.
One should note that only the PI can view the summary statement, score and percentile information. The information is usually available in Commons within 30 days of the review of the application.
Basic Tasks (step by step instructions from the online help)*
Log into Commons.
Select the Status tab from the Commons menu.
Click on the List of Applications/Grants section.
Select the application ID link for the specific application.
The Status Information screen displays. The Status Information screen includes a section called Other Relevant Documents. This section has links to various application-related documents, including the Summary Statement.
Select the link titled Summary Statement. It will open in a separate window.
* You must be logged into eRA Commons with appropriate role(s) to complete these activities. 
Main Screenshots
Click on the thumbnail image to expand to full view.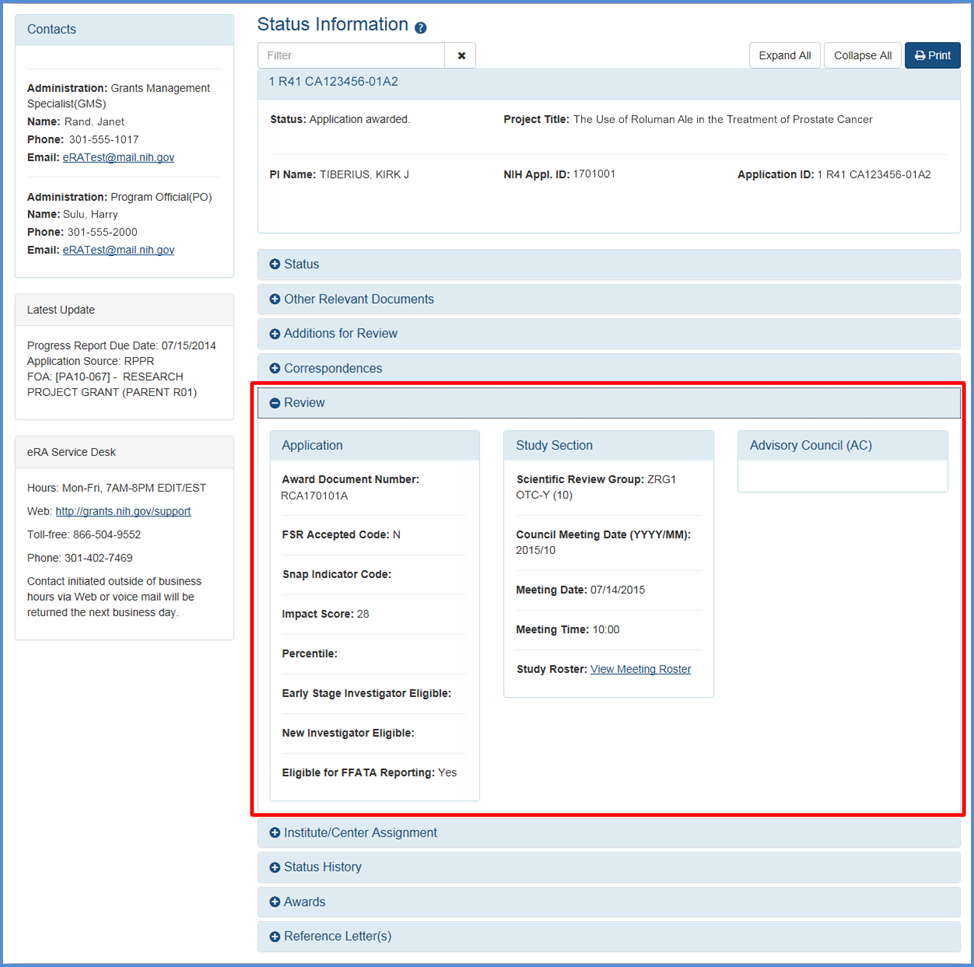 Figure 1: Detailed Status Information screen showing review information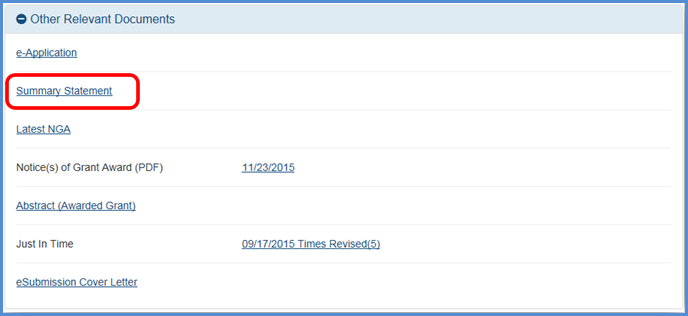 Figure 2: Other Relevant Documents section of the detailed Status Information screen showing the Summary Statement link
Additional Resources
Policy Links