Information on how to register an organization in eRA Commons, one of multiple registrations required to electronically submit a grant application, as well as how to create accounts for others. The eRA Commons registration process permits the creation of two accounts initially, the signing official (SO), and an accounts administrator (AA); they then create accounts for others in the organization or affiliate existing accounts in eRA Commons. 
A university or organization is required to register in eRA Commons to electronically submit a grant application. Only individuals with legal signing authority at the university or organization (e.g., CEO, Dean)—known as signing officials (SOs)—can register their organizations. Once the organization is registered, the SO can register or affiliate the principal investigator (PI) in Commons.
More than 35,000 organizations are already registered in Commons.
Link to Register an Organization in eRA Commons
SOs can register their institutions at the Register Grantee Organization link on the eRA Commons home page.
Basic Tasks (step-by-step instructions)*
* You must be logged into eRA Commons with appropriate role(s) to complete these activities. 
Main Screenshots
Click on thumbnail image to expand to full view.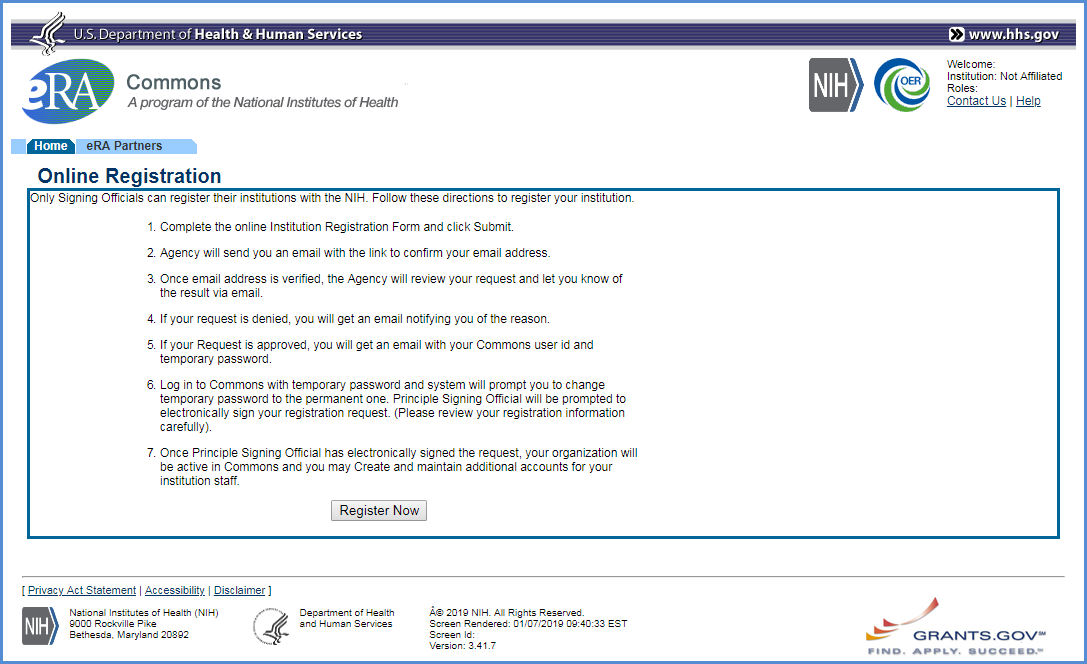 Figure 1: Online Registration Instructions page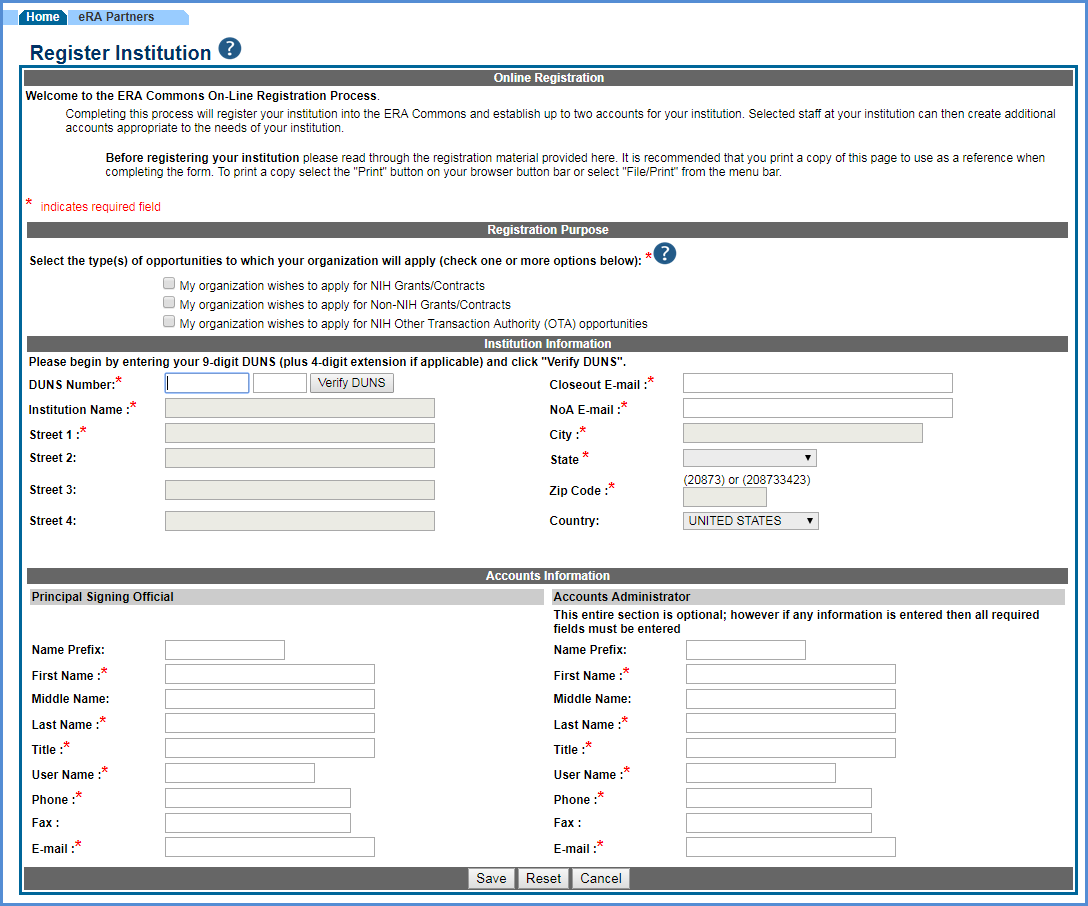 Figure 2: Register Institution screen
Additional  Resources
Policy Links