Information on how to manage accounts, using the Account Management System (AMS) in eRA Commons.
Once a grantee organization is registered in eRA Commons, the signing official at the organization is able to establish additional user accounts with varying degrees of access and capability depending on roles and responsibilities. Users who are assigned the following roles can create accounts:
Signing official (SO): all accounts including other SO accounts
Account administrator (AA): all accounts except SO, FCOI accounts, and IAR accounts
Administrative official (AO): all accounts except SO, BO, FCOI accounts, and IAR accounts, and 
Business official (BO): all accounts except SO, BO, FCOI accounts, and IAR accounts
The Create Account screen can be accessed from the Search Accounts screen by clicking the Create Account button.
NOTE: Before creating a new account for a user, ensure an account does not already exist for that individual by completing a search across all of eRA Commons accounts. This is done by accessing the Accounts Management System (AMS), under the Admin > Accounts > Account Management tabs in Commons. Users conducting scientific research should only have one eRA Commons account for their entire research career.
Basic Tasks (step-by-step instructions from the online help)*
After logging into eRA Commons, access the Account Management System via the Admin>Accounts>Account Management sub-menu. When you click Account Management, the AMS Search Account screen opens.
* You must be logged into eRA Commons with appropriate role(s) to complete these activities. 
Main Screenshots
Click on thumbnail image to expand to full view.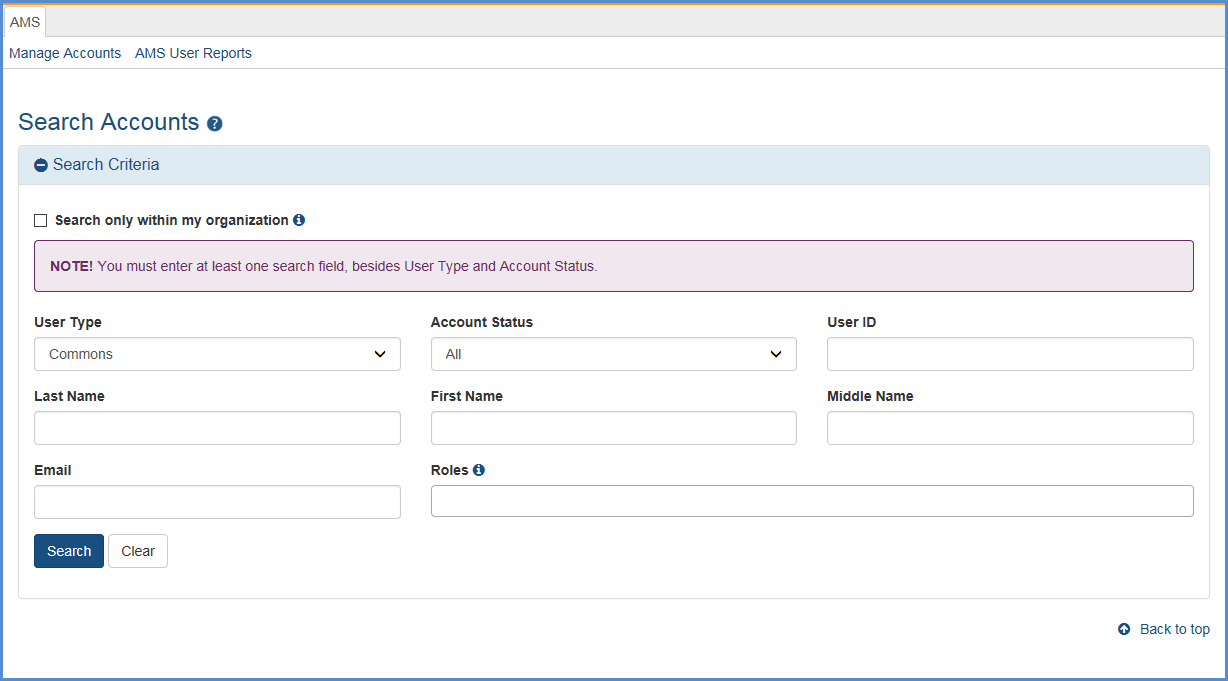 Figure 1: Accounts Management System (AMS) Add Search Accounts screen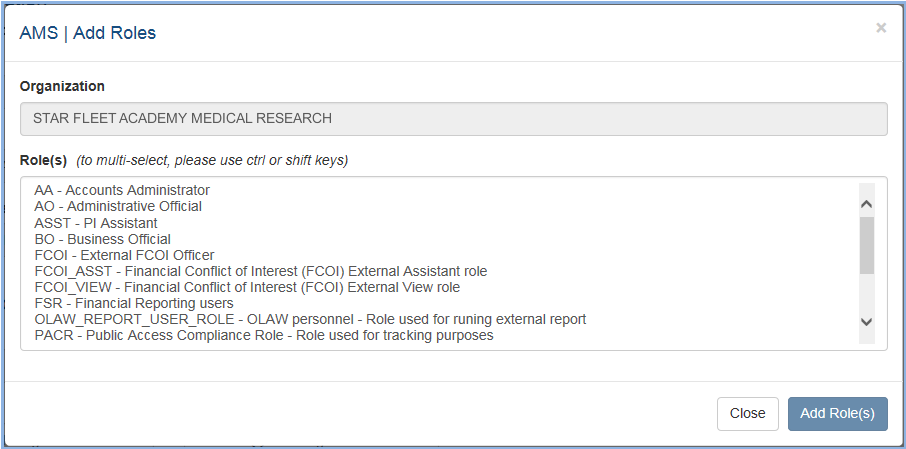 Figure 2: Accounts Management System (AMS) Add Roles screen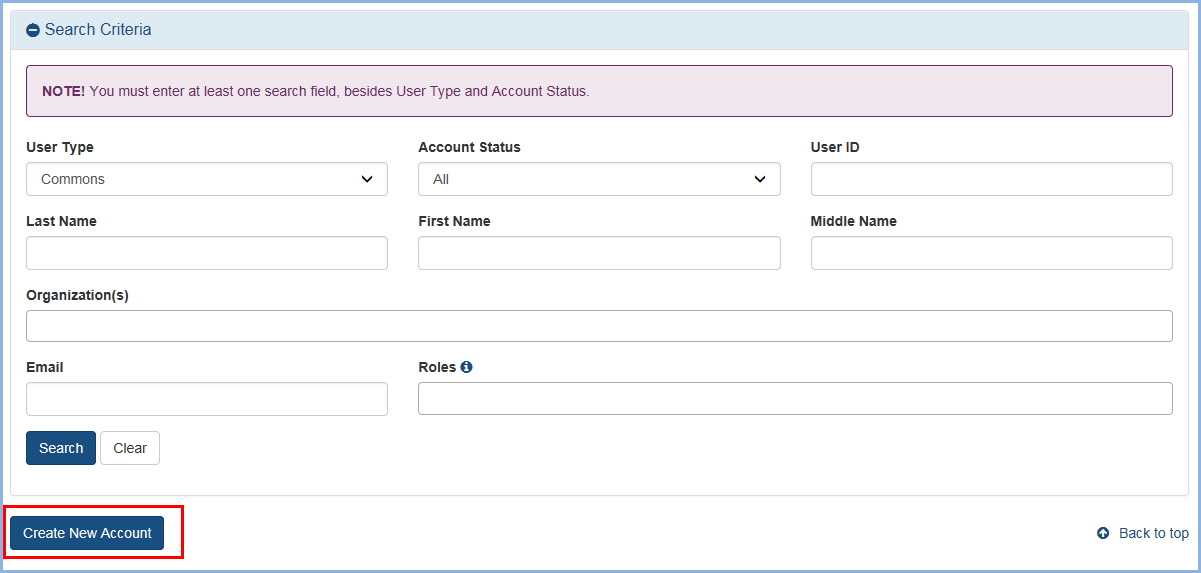 Figure 3: Accounts Management System (AMS) Search Screen showing Create New Account button
Additional Resources