Information on how a signing official (SO) accesses and updates their Institution Profile in eRA Commons.
The Institution Profile (IPF) is a central repository of information for all eRA Commons-registered organizations. Signing officials establish and maintain all profile data concerning their institution. The IPF includes institution name, address, names of administrative officials, as well as financial, assurance, and certification information.
Following the creation of an Institutional account in eRA Commons, the IPF is populated with the organizational information from registration and assigned a unique IPF number, which uniquely identifies institutional information in NIH systems.  
Signing officials are the only Commons users authorized to establish and edit the IPF. Other users affiliated with the institution can view IPF information as a read-only page.
Basic Tasks (step-by-step instructions from the online help)*
* You must be logged into eRA Commons with appropriate role(s) to complete these activities. 
Main Screenshots
Click on thumbnail image to expand to full view.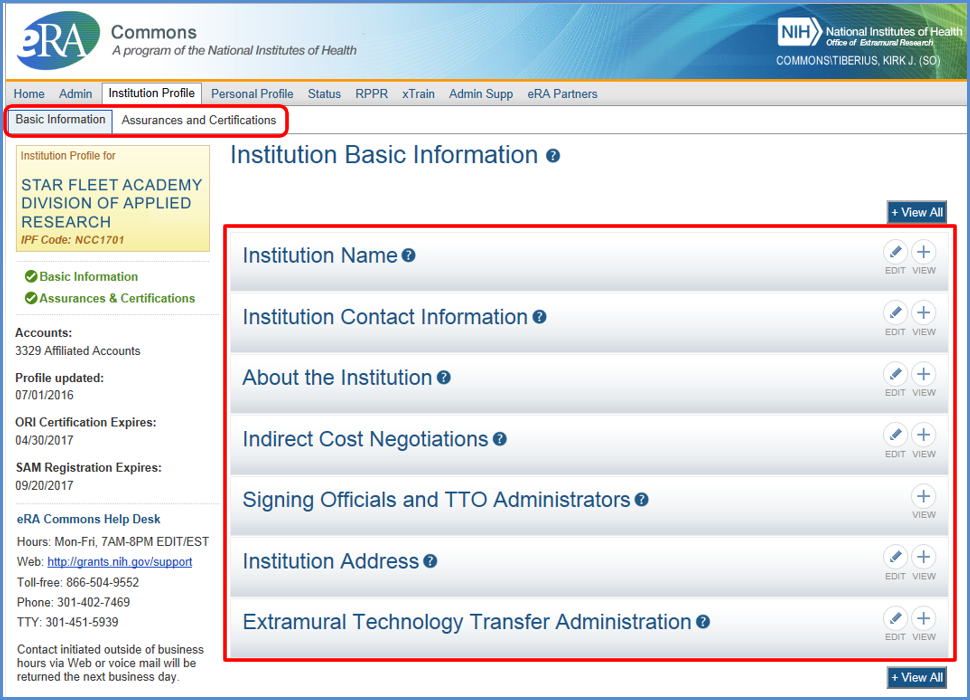 Figure 1: Institution Basic Information on the Institutional Profile (IPF), showing navigation tabs and informational categories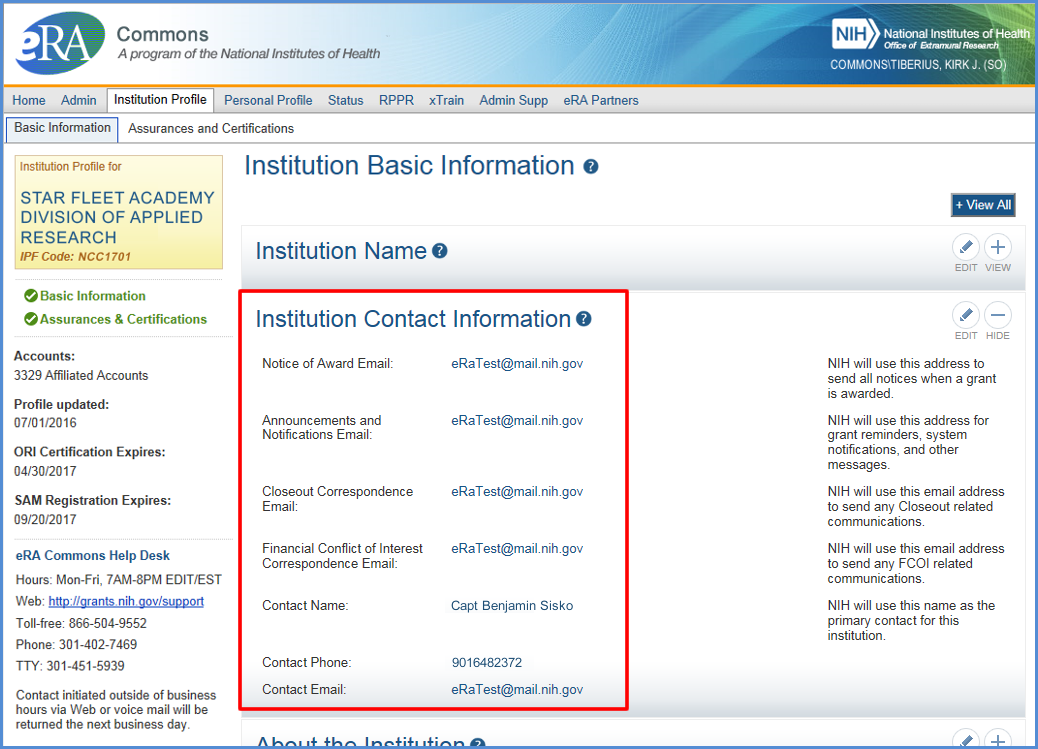 Figure 2: The IPF with the Institution Name section expanded and showing Institution Contact Information
Additional Resources