Overview of Institutional Profile (IPF)
Overview of Institutional Profile (IPF)
What is the purpose?
The Institution Profile (IPF) module is a central repository of information for all applicant organizations registered in eRA Commons. It is designed so that each applicant organization establishes and maintains the profile data concerning their institution. The IPF module allows administrative staff in the organization who have signing official (SO) roles to maintain Grantee organization profile information necessary for all grant applications from their institution.
Screenshots
Click on thumbnail image to expand to full view.
Figure 1: Institutional Profile link on the eRA Commons navigation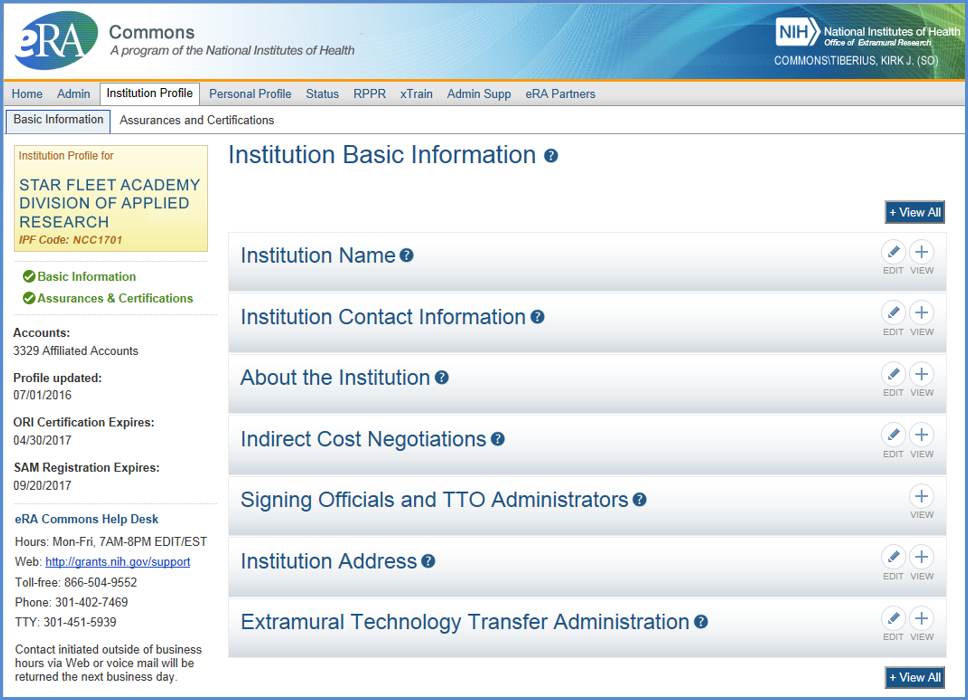 Figure 2: Institutional Profile (IPF) form showing the Institution Basic Information tab
What are the features?
Following the creation of an Institutional account in eRA Commons, the IPF is populated with the organizational information from registration and assigned a unique IPF number, which officially identifies and associates institutional information within the NIH enterprise database.
The IPF is divided into two primary sections, Basic Information and Institutional Assurances and Certifications.
Basic Information includes the institution name, physical address, contact information, a listing of the institution's signing officials and technology transfer officers, as well as indirect cost negotiation information.
The Institutional Assurances and Certifications tab displays the status of the institution's Research and Integrity Certification, as well as the status of assurances for financial conflict of interest, human subjects research, vertebrate animal research, etc.
What are the benefits?
The IPF can only be maintained by an individual with the signing official role, ensuring critical contact information is secure. Contact information includes dedicated email addresses for awards, conflict of interest, closeout communications, and more. It provides one place to find important information related to the NIH award process.
The institution's IPF number is displayed and is needed when searching for grants pending closeout, or pending progress reports on the Commons Quick Queries page.  
Additionally, important expiration dates are displayed on the IPF. The ORI (Office of Research Integrity) certification expiration date and the SAM (System for Award Management) expiration date can be found here.
For detailed information about the specific features of the IPF, please see the online help for the Institutional Profile Module.