An ASSIST release scheduled for tomorrow, Wednesday, August 8, will result in some changes to how users log in and log out of ASSIST.
Logging Into ASSIST
If you have bookmarked the login page for ASSIST, you will need to update the link in the bookmark. The URL typically appears as https://public.era.nih.gov/assist/public/login.do. However starting Thursday morning, this URL will no longer work.
If you wish to bookmark the ASSIST login page, you will want to use https://public.era.nih.gov/assist.
Logging Out of ASSIST
A temporary issue has been identified when logging out of ASSIST. Using the ASSIST logout button results in no action happening. To log out of your ASSIST account, you will need to switch over to eRA Commons by clicking on the eRA Commons link at the top right of each page.

And from the Commons interface, click the Logout link, also in the upper right corner (see screenshot below).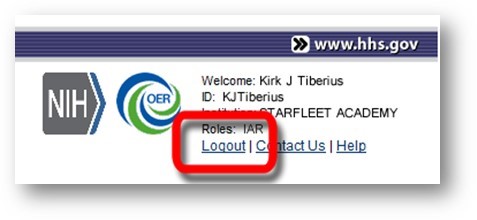 We will let you know when the logout issue with ASSIST has been resolved.