Overview of Internet Assisted Review (IAR)
Overview of Internet Assisted Review (IAR)
What is the purpose?  
The Internet Assisted Review (IAR) module is a system to expedite the scientific review of grant applications. It provides a standard process for reviewers to submit critiques, preliminary scores and final scores and to view grant applications and related meeting materials via the eRA Commons. The IAR module is used during the pre-award phase of the grant application process. IAR allows one-click email capability between the scientific review officer and reviewer.
NOTE: You must be logged into IAR via eRA Commons with the appropriate role(s) to complete the activities described here. 
Main Screenshots
Click on thumbnail image to expand to full view.

Figure 1: Navigation tab in eRA Commons for users with the IAR role.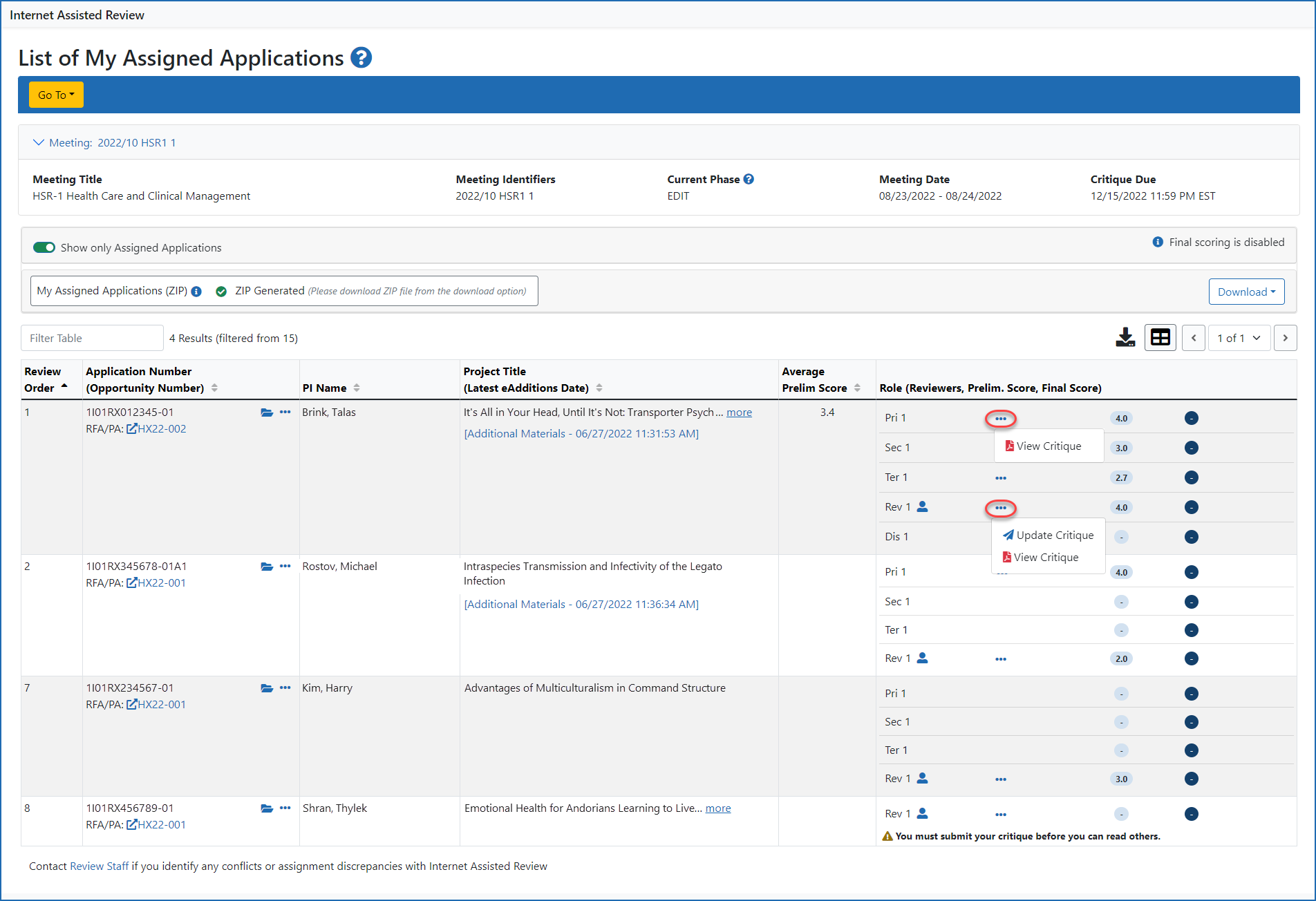 Figure 2: List of Applications screen in the IAR module. 
What are the features?
IAR allows reviewers to:
View grant applications in a secure environment
Identify conflicts with any applications
Download meeting materials
Submit information to the Secure Payee Reimbursement System (SPRS) to receive honoraria for the review service
Submit critiques and preliminary scores for their assigned applications
Read other reviewer's critiques on the same applications (if not in conflict)
Submit updated critiques or critiques for unassigned applications at the scientific review officer's discretion
Provide final scores
What are the benefits?
The benefits include:
Provides a standardized process for reviewers to submit critiques and scores and view grant applications and related meeting materials in a secure setting
Allows critiques and scores to be submitted in advance of the scheduled meeting, allowing for more informed discussions at the review meeting
Supports alternative formats such as virtual meetings that allow for a secure, online review of applications
Additional Resources