Overview of Application Submission System & Interface for Submission Tracking (ASSIST)
Overview of Application Submission System & Interface for Submission Tracking (ASSIST)
What is the purpose?  
ASSIST (https://public.era.nih.gov/assist) is NIH's online system for the preparation, submission and tracking of grant applications through Grants.gov to NIH.  
Who Can Use ASSIST?
Anyone with an eRA Commons account can initiate an application and enter data in ASSIST. Accounts are created by a signing official (SO) or accounts administrator (AA) in eRA Commons. Access to an application in ASSIST can be given (or revoked) to any eRA Commons user via the Manage Access feature. Only an SO can submit applications to the funding agency and there is only one eRA Commons role specific to ASSIST. That role is the ASSIST_ACCESS_MAINTAINER_ROLE, which provides the authority to manage access to applications in ASSIST on behalf of the organization. Only the SO has the authority to provide this role to a user.  
Screenshot
Click on thumbnail image to expand to full view.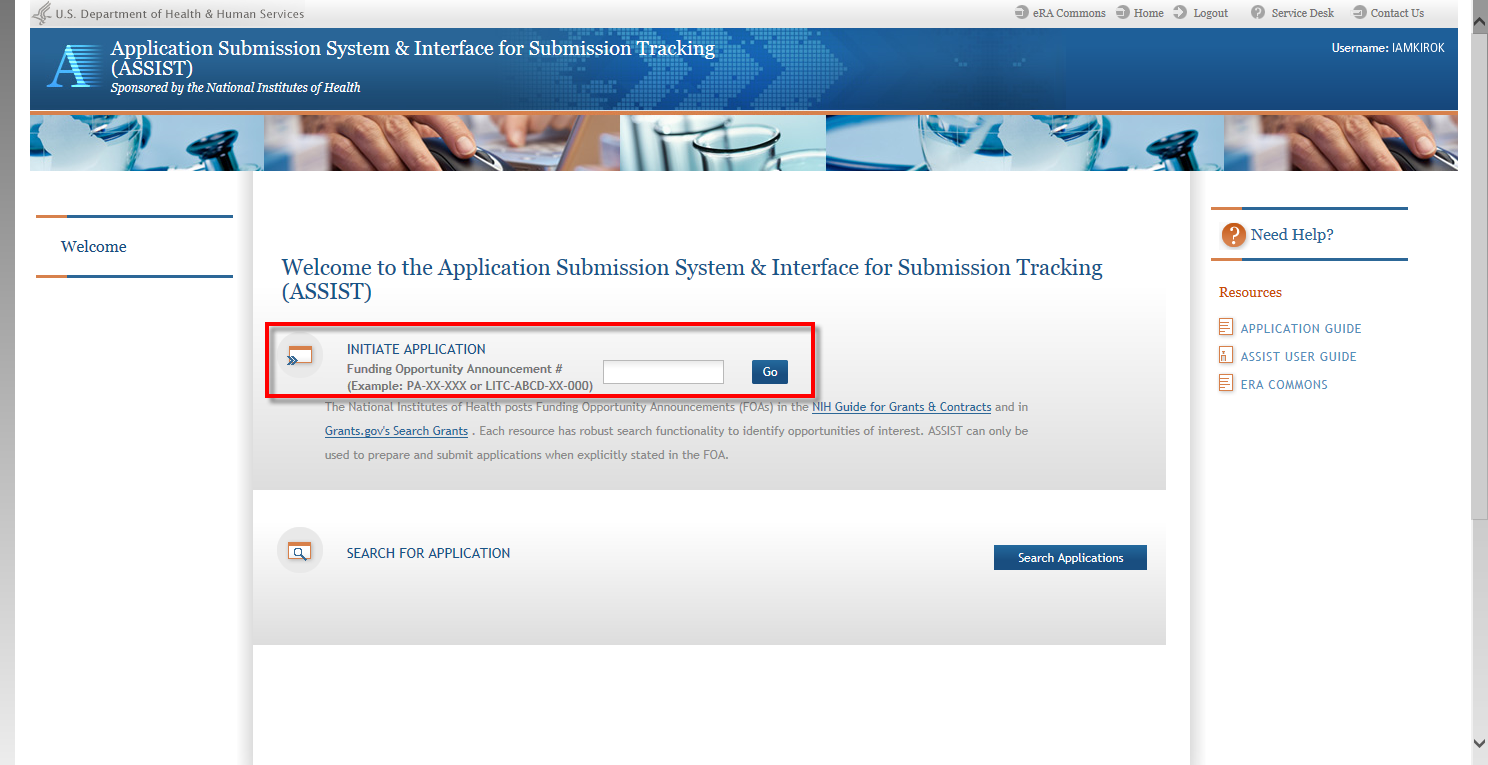 Figure 1: ASSIST Welcome page with Initiate Application field
What are the features?
Secure web-based data entry
Collaboration of multiple users
Pre-submission validation of many NIH and Grants.gov business rules 1
Pre-population of data from eRA Commons profiles
Pre-submission print/preview of application in NIH format
Submission status tracking for both Grants.gov and eRA Commons within a single system
Ability to import subaward budget data from external sources
Ability to copy application data from one announcement to another 
What are the benefits to applicants?
Access to the application from anywhere there is internet access!
Multi-user solution promotes collaboration
Leverages existing eRA Commons credentials
What are the benefits to staff?
Captures application data in eRA systems, facilitating application administration, analysis, and reuse
Presents clear, color PDF images including system-generated data summaries for review and funding consideration
Ensures standard application structure
Provides immediate availability of subproject data in multi-project applications
1 Although many business rules are systematically checked, additional Grants.gov validations (e.g., verifying active SAM registration) and manual NIH compliance checks are performed post-submission before an application is fully accepted by NIH for consideration.