Overview of Human Subjects System (HSS)
Overview of Human Subjects System (HSS)
What is the purpose?
The HSS system is a shared system that enables grant recipients to electronically report and update their data on human subjects and clinical trials to NIH; and for NIH agency staff to monitor and manage the data. 
The HSS is automatically populated by human subjects and clinical trial data entered by the principal investigator (PI) on the Human Subjects and Clinical Trial Information form in applications submitted for due dates of January 25, 2018 and beyond. This data is then made available to PIs and signing officials (SO) through a link that will be available on the eRA Commons Status screen and the Research Performance Progress Report (RPPR).
Main Screenshots
Click on thumbnail image to expand to full view.

Figure 1:  The Human Subjects link in section G.4.b of the RPPR.

Figure 2:  The Human Subjects links on the Principal Investigator's Status Search Result screen.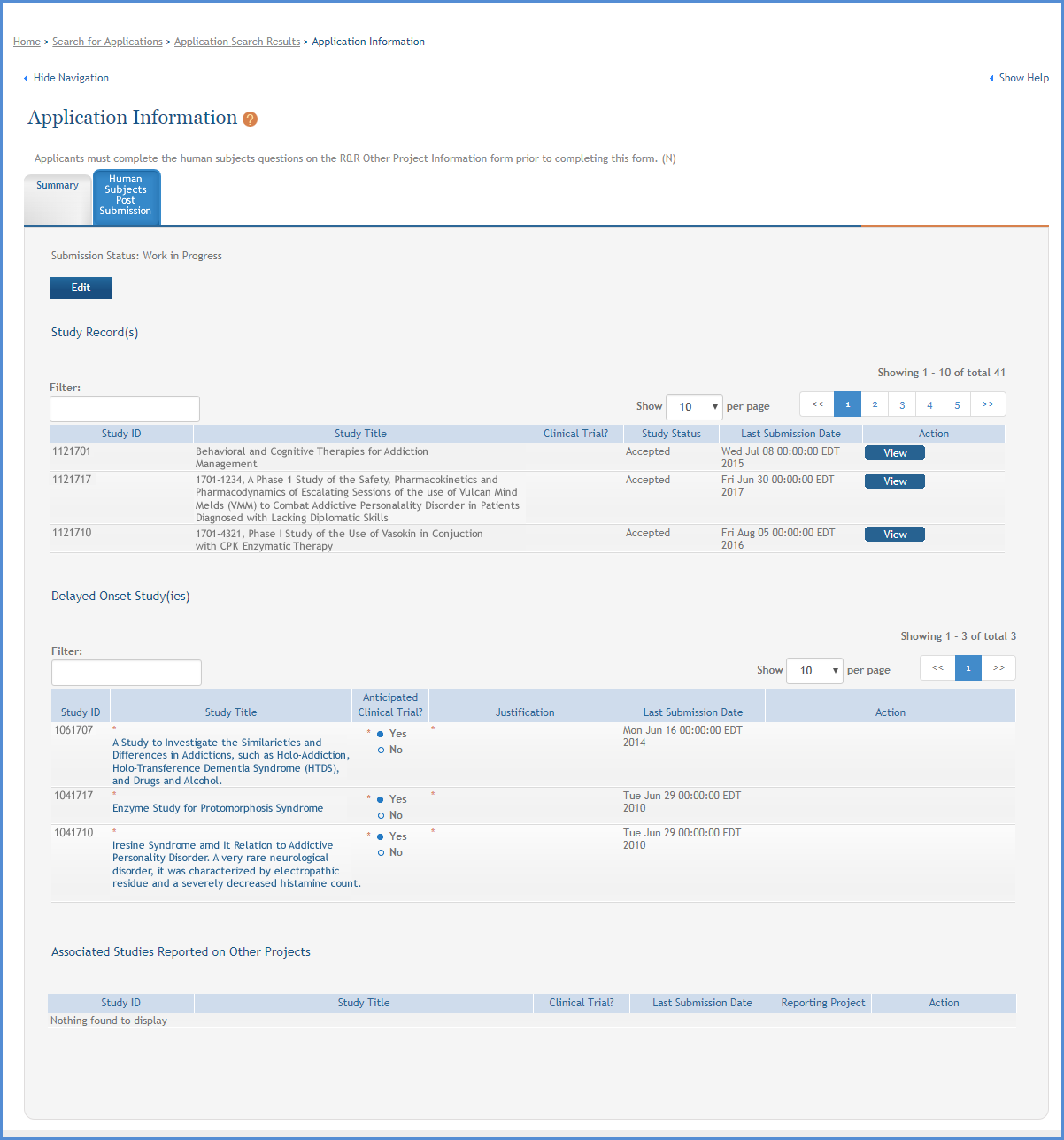 Figure 3:  The Human Subjects Study Records form in HSS. 
What are the features?
For recipients:
Add/update study information
Create new enrollment reports or view/edit/update existing enrollment data
Make off-cycle corrections or updates after application or Research Performance Progress Report (RPPR) submission
Convert a delayed onset study to a full study record, once detailed study information is available
Provide interim data as requested by NIH staff, in the funding opportunity announcement, or in the terms and conditions of award
Inform NIH of ClinicalTrials.gov registration
Export Human Subjects/Clinical Trial (HSCT) study records in XML format and upload to ClinicalTrials.gov. 
For NIH staff:
Depending on their roles and privileges, NIH staff can use the Human Subjects System to:
View and compare study records
For networked awards, associate projects to allow one primary project to report study information for other projects within the network
Receive notifications
Make corrections to study-level codes
Delete duplicate or unfunded studies
What are the benefits?
Allows principal investigators and signing officials to access and update all the human subject and clinical trial data associated with their applications or grants in one place
Provides an electronic means of entering, capturing, storing, approving, monitoring, and reporting the planned and actual enrollment of individuals on the basis of sex/gender, race, and ethnicity; as well as other human subjects and clinical trial information
Provides NIH staff tools to monitor human subjects and clinical trial data   
Provides a user-friendly way of electronically entering, storing, and reporting human subjects and clinical trial data
Promotes increased transparency by displaying the same information to grant recipients and NIH staff
Who can use the HSS module?
PIs and SOs
NIH program, grants management, and inclusion staff
How does one access the HSS module?
PIs and SOs can access the system via a Human Subjects link in the Status section of eRA Commons and via a Human Subjects link in the RPPR section of eRA Commons. For NIH staff, HSS is available through the Program Management Module, Checklist, the Grants Management module, Grant Folder and as a standalone HSS system.