Overview of No Cost Extension
Overview of No-Cost Extension
What is the purpose?  
The No-Cost Extension feature, accessed via eRA Commons, is an electronic means for a grantee organization to electronically submit a notification that they have exercised their one-time authority to extend without funds the final budget period of a project period of a grant. This extension can be up to 12 months in additional time. This assumes all internal review and approval processes at the grantee organization have already taken place.
Main Screenshots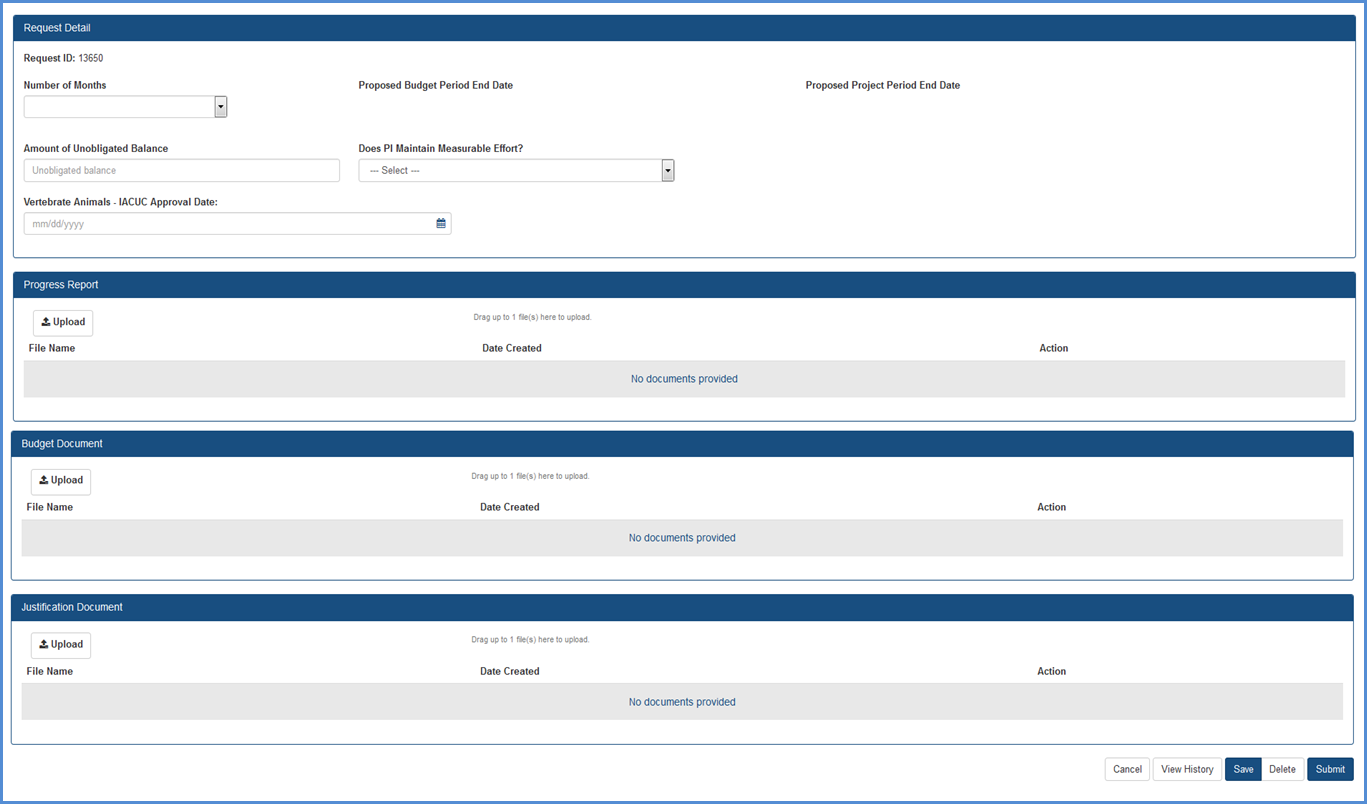 Figure 1: The No-Cost-Extension form via the Prior Approval module is for NIH grants only.

Figure 2: The No-Cost-Extension form via the Status module available to NIH and AHRQ recipients.
What are the features?
Accessible directly through eRA Commons
The link in Status automatically appears 90 days before the project end date
An email notification is automatically sent to agency staff when the grantee submits the extension notification
Upon receipt of the notification, the budget and project period end dates are updated to reflect the extension of the respective grant record.
Who can use the No-Cost Extension feature?