Revised 9/7/2018
Recall a Prior Approval Request
Prior Approval Requests that have been routed to a reviewer can be recalled by the previous reviewer. An SO may recall a request even if they were not the last reviewer.
After the status of the request becomes, "Submitted to Agency", it can no longer be recalled.
To recall a request:
Select the

Recall

button from the

View Request

screen.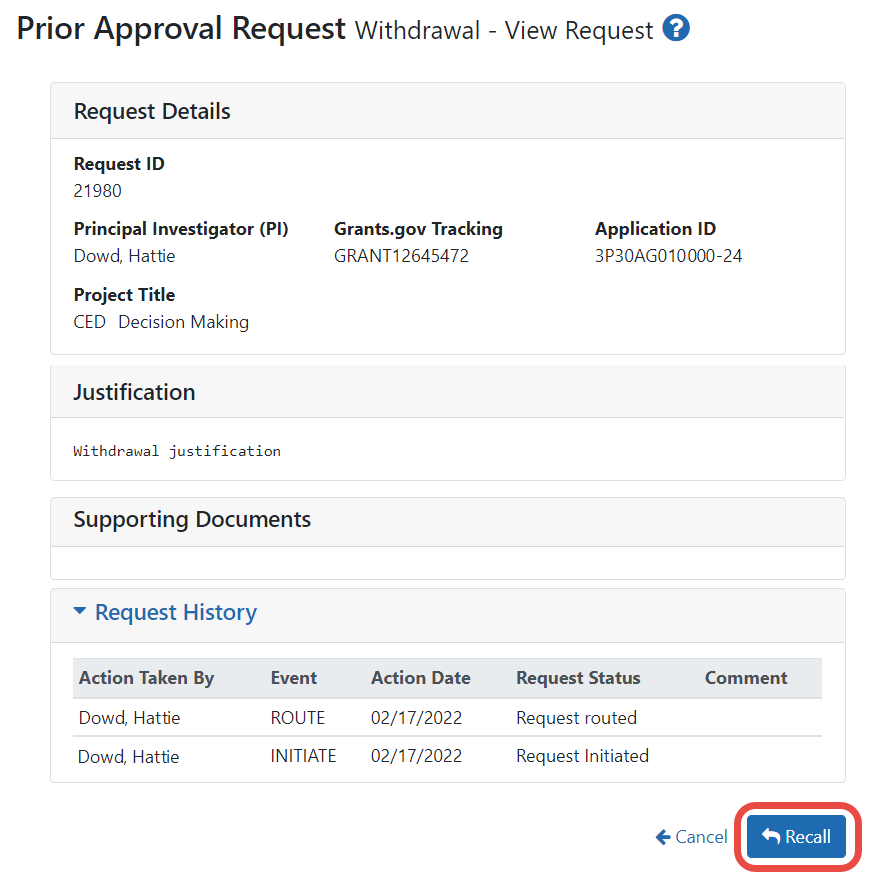 The request is now displayed in the Modify Request screen, and is available to be Modified, Saved, Routed, Deleted, Submitted, Canceled, or View History.