Revoke Authority on Behalf of Another User
This topic discusses revoking authority for another user's account. Refer to the help topic titled Direct Delegations if you would like information for delegating authority to your own account.
Administrative users can revoke delegated authority from a user on behalf of someone else. The steps for revoking Progress Report and Sponsor Authority are very similar. The steps below walk through the process of revoking either, depending on which one is selected from the start.
To revoke authority on behalf of another user:
Select the

Delegations

option from the

Admin

menu.

The My Delegates screen opens. If applicable, the My Current Delegations area of the screen displays a table of existing delegations. This table indicates No records found if no delegations exist.
Select the link called

Delegate Progress Report

to revoke Progress Report authority.

Select the link called Delegate Sponsor to revoke Sponsor authority.


Depending on the link selected, either the Delegate Progress Report or Delegate Sponsor screen opens with search parameters displayed for locating and selecting a specific user on whose behalf the authority is being revoked. The parameters include Commons ID, Last Name, First Name, and Middle Name. The screen includes a Search button and Cancel button as well as a Return to My Current Delegates link for leaving the search screen and returning to the previous Commons screen.
The search parameter fields can be used with the percent sign (%) wild card.
Enter the appropriate search criteria using the wild card (%) if necessary.
Select the

Search

button to perform the search.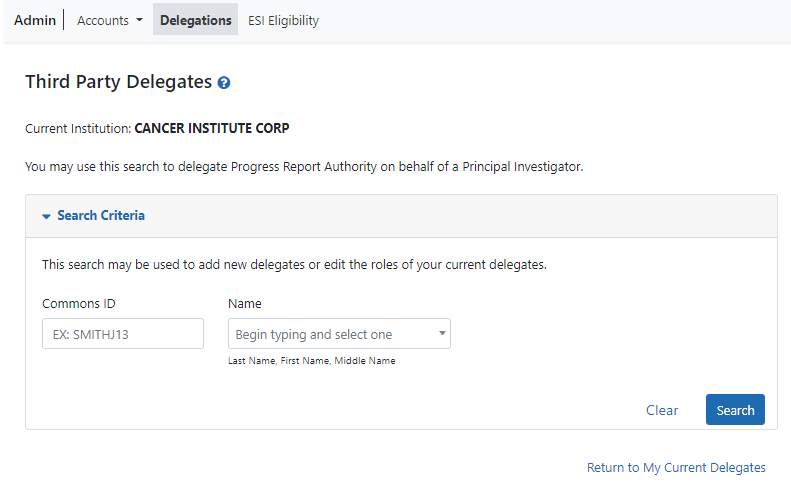 The matching records display within the Search Results on the page.
Choose the

Select

link to indicate the user on whose behalf you are revoking authority.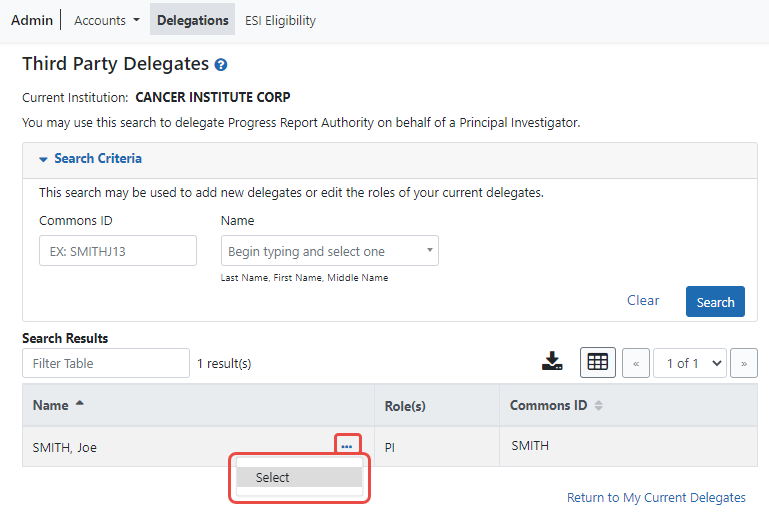 Search parameters display for searching and selecting the user for whom to revoke the authority.
Enter the search parameters necessary for locating the appropriate user and select the

Search

button.
The matching records display in the Search Results table.
Click the link called

Select

to select the appropriate person from the list.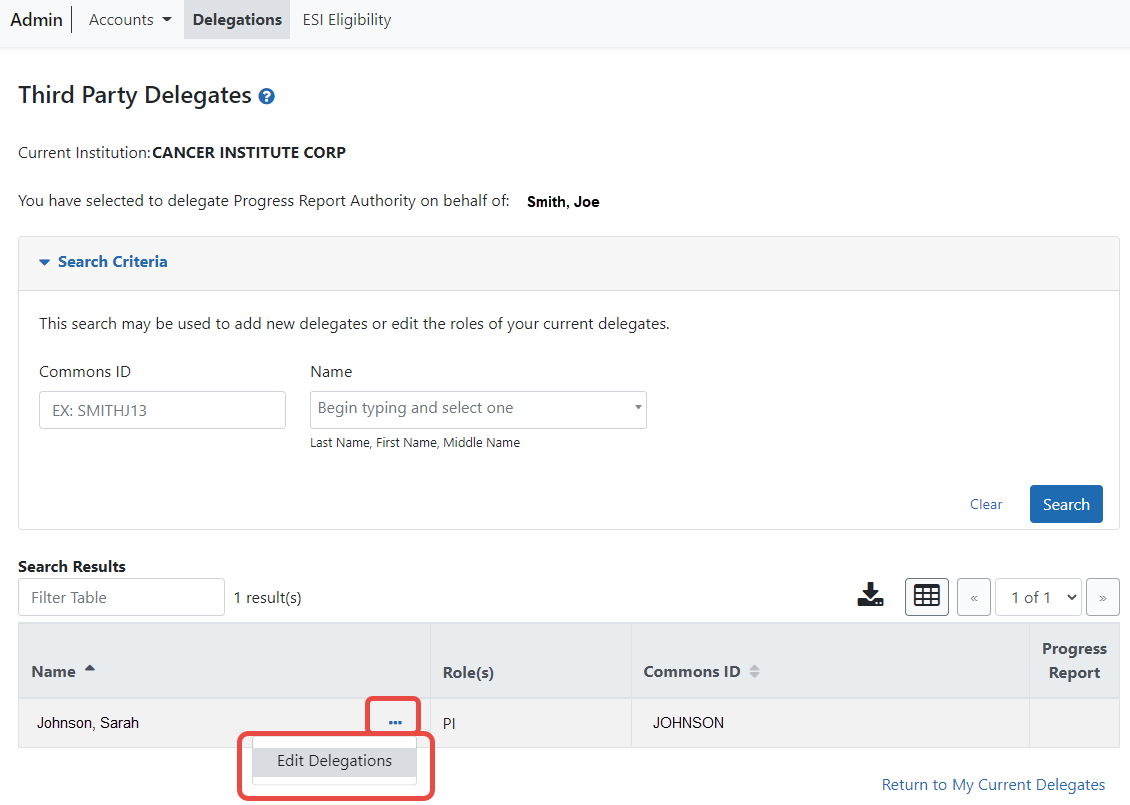 The screen shows the selected user's name with the authority and a marked checkbox.
Unmark the checkbox for the authority being revoked.
Select the

Save

button.
Selecting the Cancel button will cancel the action without delegating any authority to the user.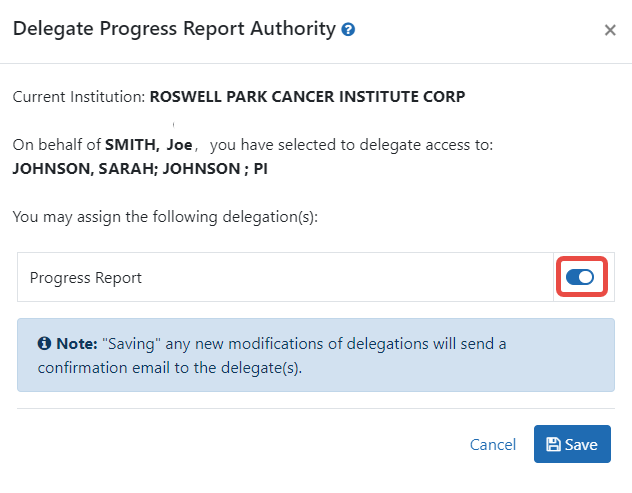 The Search Results area updates to show the authority field (Progress Report or Sponsor) unmarked for specified the user. This indicates that the selected user no longer has that authority for the chosen PI/Sponsor. The user receives an email informing of the change and no longer appears in the My Current Delegations section for the PI/Sponsor.