Overview of LikeThis
What is the purpose?  
LikeThis is a search tool to aid PIs/SOs in finding and learning about other research projects that have similar goals and objectives to their own. By entering specific scientific terms or accessing their own grant applications or grants and clicking on LikeThis, investigators will be provided a listing of similar funded projects and/or publications.
Main Screenshots
Click on thumbnail image to expand to full view.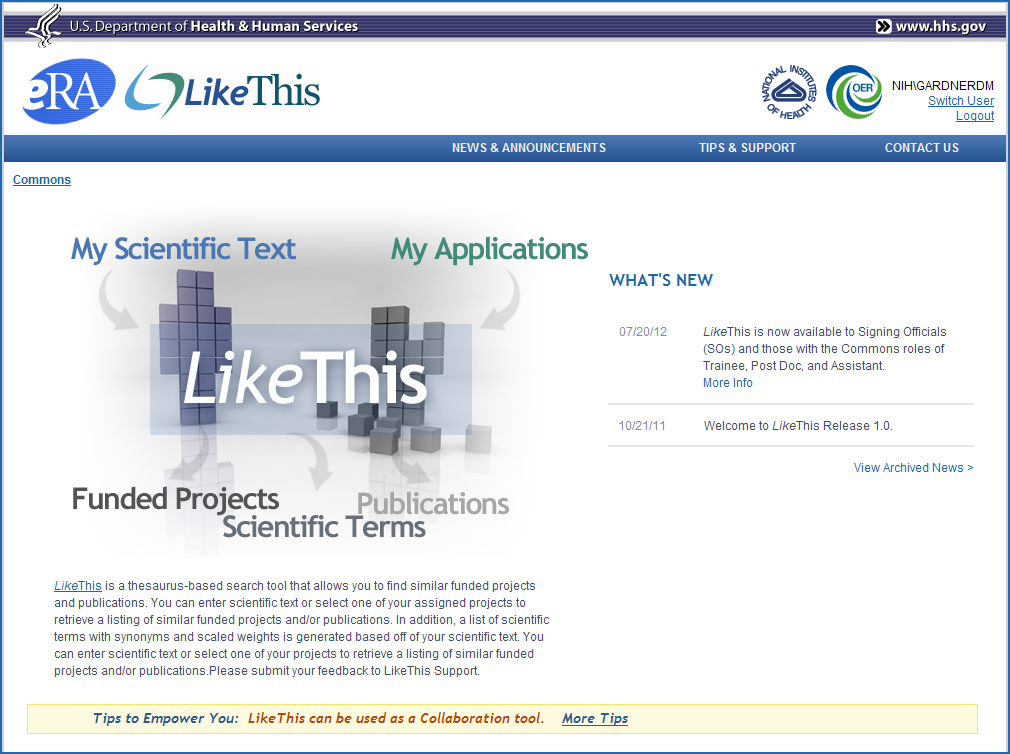 Figure 1: LikeThis landing page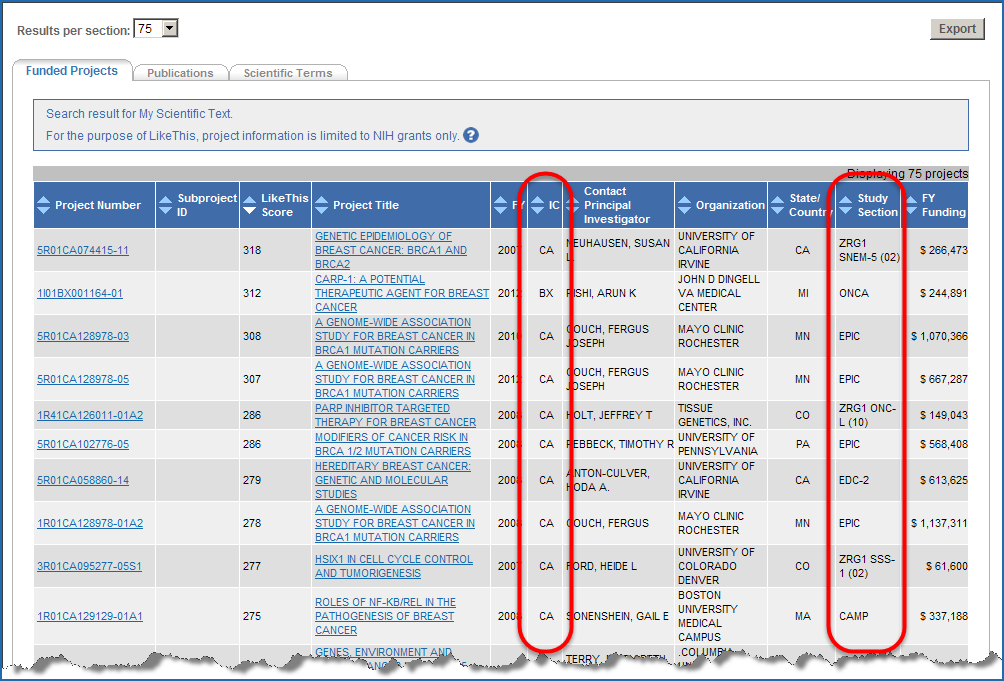 Figure 2: Search results of funded projects showing IC and Study Sections
What are the features?
LikeThis is available from the eRA Commons home page under the Additional Links section along the right side of the page.  Clicking on the LikeThis graphic on the main page provides access to the system.  Here is a brief summary of its features:
My Scientific Text tab

Provides a list of funded projects and/or publications that are similar to the scientific text that is typed into the Scientific Description / Scientific Aims field.
Power can be added to the search by including a Proposed Project Title.  The terms in this field are weighted 100% in the search criteria, thus helping to ensure the results you get are the results you want.

My Applications tab

Accessing this tab provides a list of your previously submitted and approved projects that are in eRA Commons.
Clicking on the LikeThis link for each project listed uses the terms and information in the project as the basis for the search criteria. 

The Search Results: Search results are formatted into three easy to use tabs:

Funded Projects – a list of clickable projects that matched the search criteria.  Each result has a LikeThis Score, providing quick insight as to how closely it matches the search criteria.
Publications – a list of clickable publication titles, also scored based on the search criteria.
Scientific Terms – a list of terms and their corresponding weights. The more times a term appears in the submitted text or application, the higher its weight.

Next Steps: What can you do with the search results?

The lists of Funded Projects are formatted with hyperlinks that link to RePORTER where more detailed information about the project can be found.
Publications are formatted with hyperlinks that link to PubMed where the articles can be accessed.
Take it with you… search results can be exported as an Excel or XML file.
What are the benefits?
LikeThis provides a powerful and integrated search tool in a user friendly interface.  With the ability to find similar projects and publications, Principal Investigators can more quickly and efficiently:
find out new ideas for research based on what NIH has awarded in the past;
see what NIH is doing in his or her area of interest;
use the information as a decision tool to determine if they need to come up with a fresh research idea; and
figure out in which study section his or her application should be reviewed.
It is important to note that the searches take place in a secure environment, since the user  has to log in to eRA Commons to access LikeThis.