Overview of Personal Profile
Overview of Personal Profile
What is the purpose?  
The Personal Profile (PPF) in eRA Commons is the central repository of information on all eRA Commons registered users. This profile information is then integrated throughout eRA's systems and used for a variety of agency business such as peer review, application data, and trainee data.
Screenshots
Click on thumbnail image to expand to full view.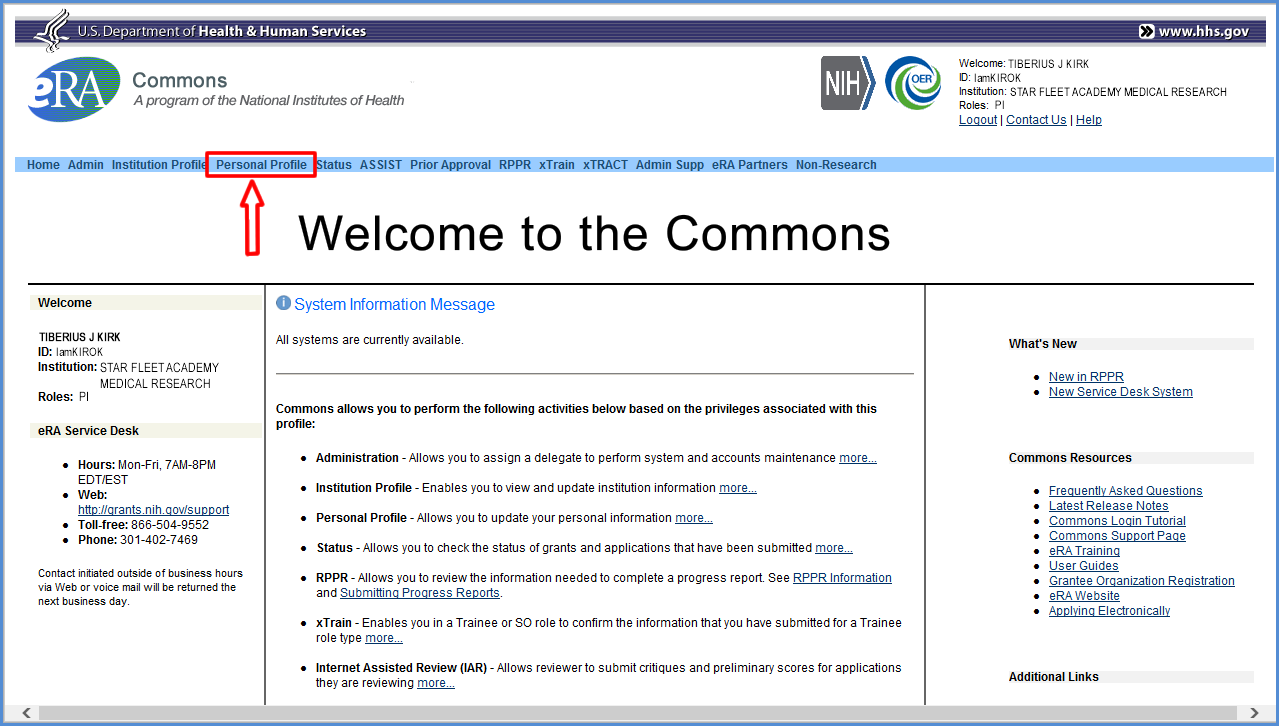 Figure 1: Personal Profile link on the eRA Commons navigation bar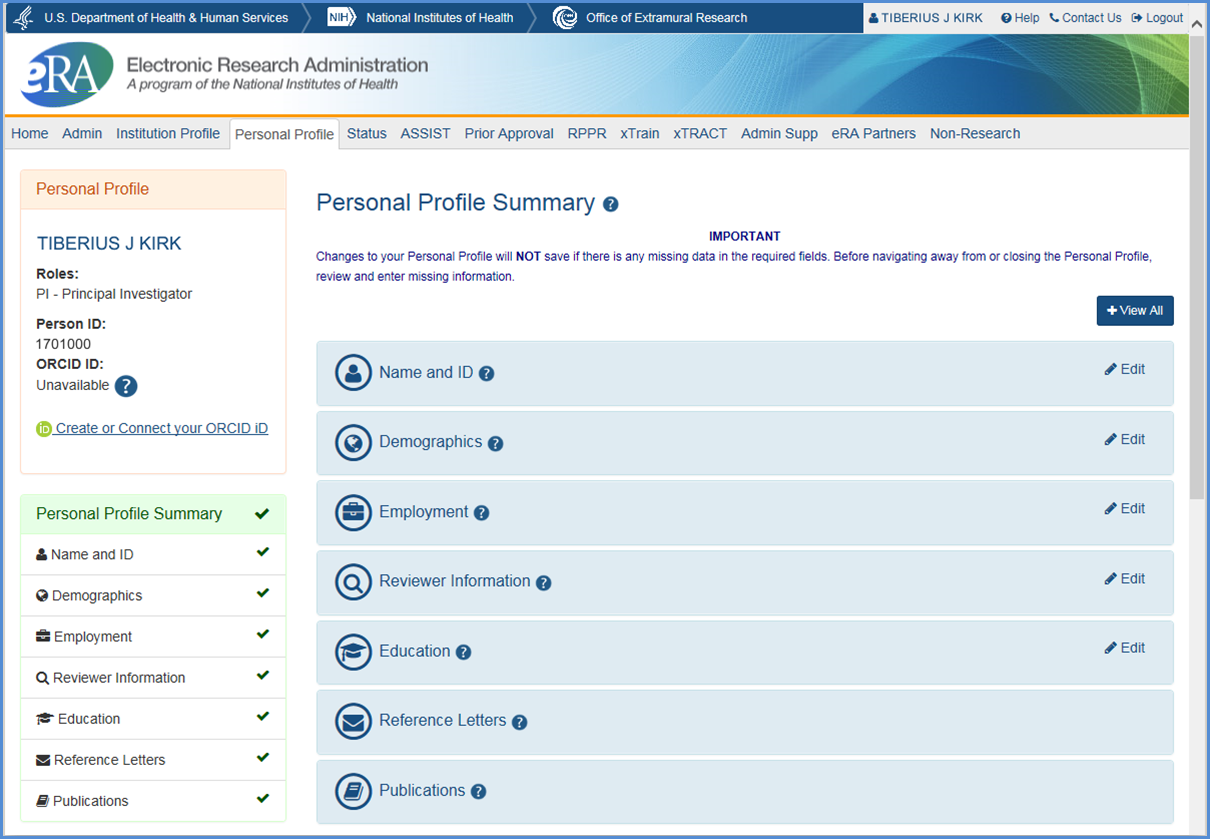 Figure 2: The Personal Profile form displaying the various categories of information
What are the features?
The PPF was redesigned from the ground up to provide a modern and intuitive interface, with clear feedback to ensure it is completed accurately and fully. All sections need to be completed before the profile can be successfully saved.
Includes the same top navigation options as the traditional Commons look
A left side 'dashboard' provides an at-a-glance summary of sections that have been completed and the ones remaining.
Missing data or errant data is identified by red text and an 'x' icon
Data fields are defined by the roles assigned to the account. For example, if the user is a reviewer, he or she will see data fields that are applicable to reviewers only
Expandable and collapsible tiles present different categories of information to the user and allow for quick navigation to specific topics
The PPF includes a password reminder field that lets the user know on what date he or she will be required to change/update the password
The user's ORCID ID is displayed, and if the user does not have one, a link is provided so that the user can create one
Online help is integrated with the screen. Clicking a question mark on the screen will open the online help system for that specific topic
You can review the demonstration video for more information.
What are the benefits to the grantee community?
It is designed so that individual eRA system users can hold and maintain ownership over the accuracy of their own profile information.
Provides a single profile per person, regardless of the various roles they may hold throughout their relationship with the agency (e.g. trainee, graduate student, principal investigator, etc.), assuring data accuracy and integrity.
Education information determines a user's eligibility for a new or Early Stage Investigator status as well as ascertains the eligibility of trainees and their stipend level. 
Information on employment is used to identify any reviewer conflicts.
What are the benefits to NIH or Agency staff?
It collects work history information that allows reviewer conflicts to be identified quickly and easily
Easily managed contact information ensures a user can be reached, should the need arise
Demographic information assists in the evaluation of a diverse biomedical workforce
Data accommodates aggregate statistical reporting by the agency
Who can see Personal Profile?
Registered eRA Commons users
Who can edit Personal Profile?
Every registered eRA Commons user can edit their own Personal Profile
Other eRA Commons registered users at your institution can be assigned the Personal Profile delegation, which allows them to edit and maintain the profile