URL: https://m.era.nih.gov/cmb
The Commons Mobile site is designed to provide status information — the basic and necessary information principal investigators (PIs) need to track their application submissions and awards. It is a handy tool for those who are interested in checking their application status on the go (see Figure 1).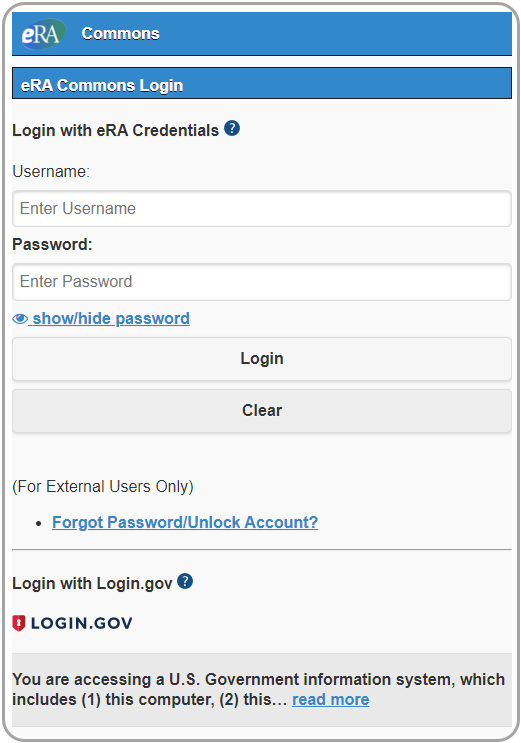 Figure 1: eRA Commons Mobile login screen for PIs
To access the information, PIs can simply go to the Commons Mobile login page and provide their credentials as they normally would when accessing eRA Commons.*
The status screen, resizable due to responsive design, provides a table of all their applications. The applications are grouped based on status, going from Received, Awarded, Pending, Withdrawn, to Not Funded. The column headings are Project Number, Status, Project Title and Date.
Each application can be expanded to show important information such as priority score, percentile, scientific review group (SRG) information and links to other resources, such as the application image and/or summary statement. There is also a Contact section that provides access to a PI's assigned scientific review officer (SRO), grants management specialist (GMS) and program official (PO).
Additionally, at the top of the screen is a large search/filter field. When a PI simply starts to type in any information from any of the columns, the results will be dynamically updated as they type.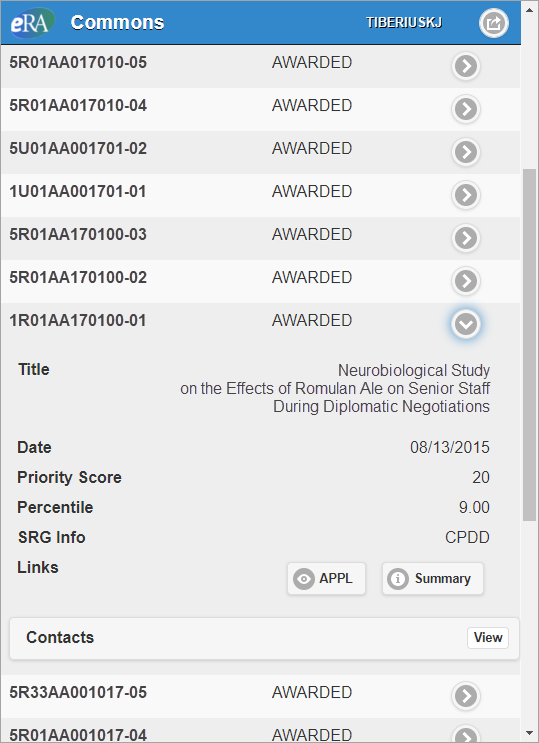 *Note that users of Commons Mobile will need to establish two-factor authentication using login.gov to access the site by the deadline of Sept. 15, 2021. See Access eRA Modules via login.gov for information.