Reset Your Expired Password
eRA credential passwords will expire after a set amount of time and must be reset. When your password has expired or has been reset, you will be directed to select a new password when you try to log in.
Even after you begin using login.gov to log into eRA Commons, you might still receive prompts to change your eRA password. See https://era.nih.gov/faqs.htm#XXIV.
Your new password must conform to the standards listed on the screen.
Enter your

Current Password

.
Enter a

New Password

.
Re-enter the new password in the

Confirm New Password

field.
Select

Submit

.
Your new password is effective immediately.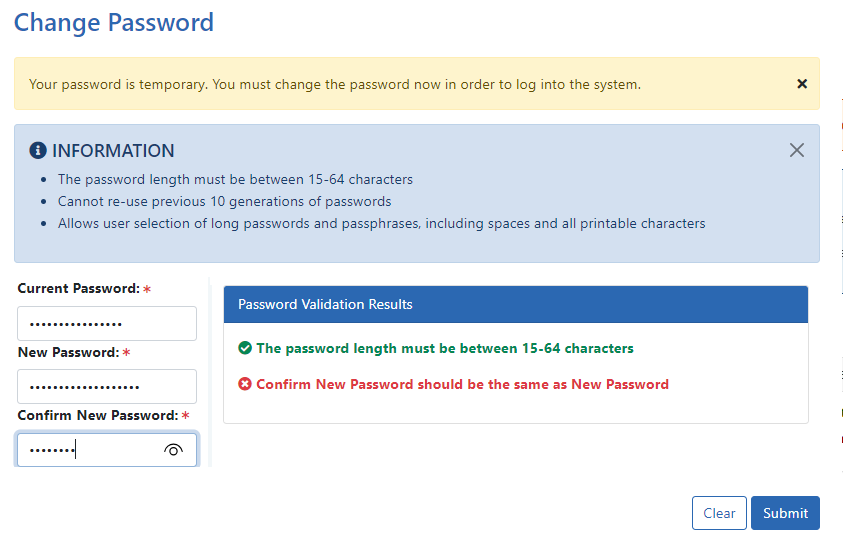 Your old password might re-appear in the Password field if you have not cleared your browser's cache/history, especially if you had previously opted to save the password in the field. Make sure you are entering the new password before you attempt to log in. If unsure, clear the cache/history and log in again with the new password.

For security purposes, we recommend that you not use the browser's save password option.