Switching Institutions? Forgotten Password?
Keep your existing eRA Commons account!
Double, double, toil and trouble
If you are moving from one institution to another, you do not need to establish a new eRA Commons account. Principal Investigators (PIs) should maintain a single Commons account throughout their career. You can simply affiliate your new institution with your existing Commons account.
Likewise, if you have forgotten your password, do not create a new Commons account. There are a few ways to retrieve your account information.
Request that your institutional official (Signing Official or Administrative Official) reset your password
Contact the eRA Help Desk for assistance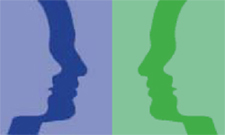 Duplicate Commons profiles can be a headache for applicants and reviewers as well as the NIH. There is currently an effort underway at NIH to collapse duplicate profiles. Maintaining one Commons account throughout your career is not only beneficial to you as a user but also helps the NIH to ensure accurate data and reporting.
Advantages of one eRA Commons account:
A PI's grant record history will be kept together instead of being split across two or more accounts
A reviewer's service on study sections will be recorded properly and will be accounted for in determining eligibility for continuous submission
Records maintained by NIH will be more accurate
With one account, an applicant's degree information is in one place and more likely to be up-to-date in consideration for Early Stage Investigator eligibility
What you can do:
Request the Signing Official at your new university/organization to use your existing eRA Commons account and affiliate that account with your new university/organization. See the steps for the SO to affiliate the PI
If you realize you have more than one Commons account, contact the eRA Help Desk with a request to merge the accounts into one
Keep your Personal Profile in eRA Commons updated - this includes the address fields and the end dates of your employment (employment dates, for example, are critical in the process of identifying conflict of interest issues when serving as a reviewer)
---
This page last reviewed: May 25, 2010